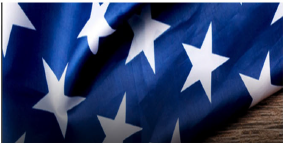 Family Subscription - 25 Flags On Three Holidays!
Family subscriptions include the following:
25 Flags placed on Memorial Day, July 4th and Veteran's Day
1 mile of Flags along Bayfront Parkway from Seville Square to 14th Avenue.
Subscribe any time. Each subscription includes all 3 holidays!
Patriotic Flag Display
Flags remain up the day prior to the holiday and the day after
We'll manage flag placement and removal.
Convenient online enrollment and payment options available.
Subscriptions received within 7 days prior to a flag holiday will be carried over to the next three flag holidays.
Subscribe Today! Support Pensacola Youth Programs. Be a Pensacola Patriot.
Subscriptions renew annually unless canceled at renewal notice.